About the Foundation
The AnnieRuth Foundation was established in 2012.  This 501(c)3 organization is named after Ruth Kearney, the grandmother of Founder, Dee Wilcox.  Its purpose is to serve as a catalyst of positive change in underserved communities.
The foundation focuses on education, health initiatives, and economic development. Our goal is to equip participants with knowledge and skills to assist with making healthy life choices; thus empowering them to become positive contributors to society. Our programs offer viable solutions to problems that negatively impact individuals, the family unit and the community as a whole; problems that if unaddressed will negatively impact future generations.
The AnnieRuth Foundation has a deep commitment to the personal, educational and professional achievement of those we serve.
About the Founder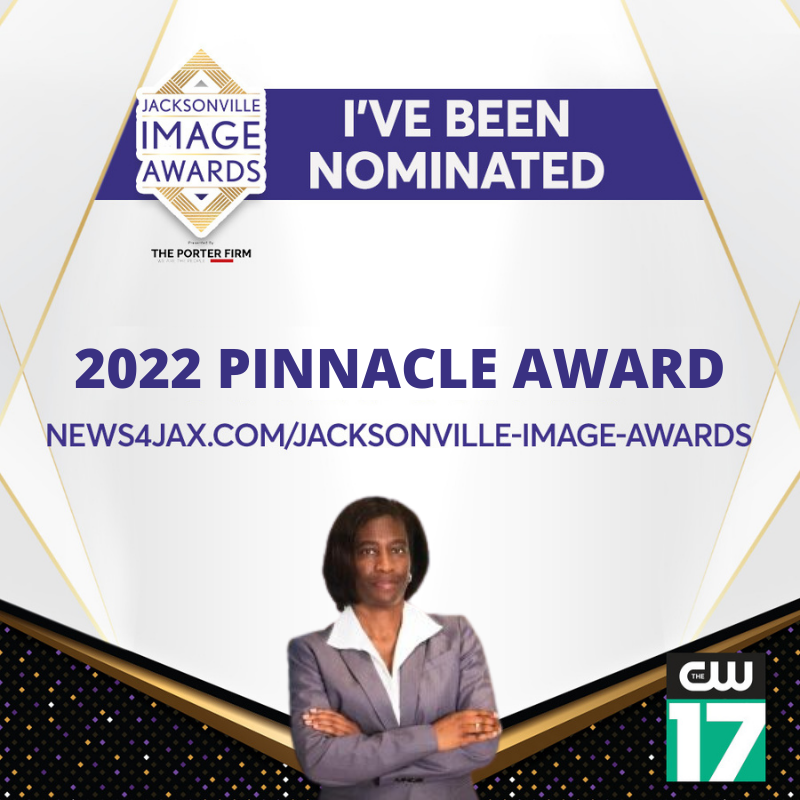 DeAndrous "Dee" Wilcox has over 30 years of professional experience which includes training and development, project management, coaching and counseling, Human Resources, and leadership development.  Dee also specializes in the design, development, and delivery of engaging, thought-provoking workshops which include topics such as: resume development, interviewing techniques, conflict resolution, professional development, and diversity, inclusion & equity. Dee has a genuine passion for helping others realize their potential to succeed.  Her dynamic speaking and delivery styles motivate, inspire, and encourage others to achieve their goals.
In her role as Human Resources manager, Dee saw 'firsthand' how young adults presented themselves when showing up for an interview and/or for their new job.  In many cases, they had very little or no experience in basic professional skills.  Even more concerning was that many did not understand the expectations of employers which, in some cases, resulted in early termination.  Dee was convinced that if they knew better, they would do better.  She also knew that with her talents, skills, and educational background, she could make a difference in the next generation.
In 2012, while still working in corporate America, Dee launched the AnnieRuth Foundation.  Named after her grandmother, the 501(c)3, non-profit organization is missioned to serve as a catalyst of positive change in underserved communities.  Its focus is education, health initiatives, and economic development.  In 2020, after spending 32 years in corporate America, Dee retired from corporate America so that she could manage the AnnieRuth Foundation on a full-time basis.
As Founder & CEO, Dee spends countless hours attending to the day-to-day operations of the foundation.  's summer internship program; a one year, points-based program that provides a platform for high school students to develop personal, academic, and workforce development skills.  Viewed as a 'life changing' experience, the program places students in a safe, professional environment that directly aligns with their career aspiration.  During which time they receive hands-on experience, a mentor, and a paycheck.  After completing the program, students are better positioned to make a more informed decision as to whether they will continue to pursue their aspiration or explore their 'Plan B.'
In recognition of the work that's done through the foundation, Dee has received the following awards/recognitions: 2022 Black History Month Honoree (Jean Ribault high school); 2020 "Unsung Shero" award (presented by At the Table & Ladies Night Out), 2020 Women who Change the World award (presented by Purpose & Power, Inc.), 2016 "She's More Than You Can See" award (presented by the Mayor's Commission on the Status of Women); and the 2015 "Above and Beyond the Call of Duty" award (presented by the Mayors Commission on the Status of Women).  Additionally, Dee has been featured in numerous television interviews, radio interviews, and printed articles.
Dee believes in giving back to the community.  She has over 15 years of non-profit experience at the executive level. Over the years, she has assisted in the design, development, implementation and evaluation of numerous youth and adult programs.  Additionally, Dee serves as a consultant to those who are interested in starting a grassroots, nonprofit organization.
Dee earned her bachelor's degree in Workforce Education & Curriculum Design from Southern Illinois University, a master's degree in business administration from Jacksonville University, and a second master's degree in Educational Leadership from the University of North Florida.  Dee is a 'company' certified Diversity facilitator, a certified Professional of Human Resources (PHR), Certified Professional Life Coach (CPLC), and youth educator.
Executive Board
The AnnieRuth Foundation's all-volunteer officers and Board of Directors are dedicated to the personal and professional success of families on the First Coast.
Board of Directors
Barry Farmer
95 Elite, LLC
Dominic Greensmith
VyStar Credit Union
Fatima Kargbo Gathers
Microsoft
Lynnea Maystrick
TRAC Intermodal
Zella Cuyler
Bank of America Securities
Our Mission
MISSION
To strengthen underserved communities by providing services and resources in an effort to educate, enrich and empower families on the First Coast.
VISION             
To be a catalyst of positive change in underserved communities.
CORE VALUES
Passionate (we believe that "passion" drives one to do their best work; we are passionate about making a positive difference in the lives of those we serve)
Respect (we believe that every soul deserves to be treated with dignity; therefore we handle every interaction with the highest level of respect)
Equality (we believe that we are neither above nor beneath anyone else regardless of race, ethnicity, religion or gender; we are all human beings seeking to make this world a better place of which to live)
Accountable (we believe that each person should be held accountable for their actions; making no excuses but a commitment to do better)
Committed (we believe that programs should be solution-oriented and results driven; therefore we are committed to continuously evaluating our programs ensuring that they are suitable for those we serve)
MOTTO
Sowing seeds, strengthening communities
What stakeholders are saying?
"I felt privileged to volunteer my services with the AnnieRuth Foundation;"
Sadie Lane
"The Annie Ruth Foundation went above and beyond to not only prepare an important and dynamic presentation, but independently took the time to understand our group's unique needs and actually customized a presentation to best support our specific class goals."
Amy Donofrio
Leadership Teacher
"The first word that comes to mind when I think of the AnnieRuth Foundation is empowerment."
Rebecca Davis
AUDIO/VISUALS:
Official Photographers
(currently seeking)
Official Videographer
(currently seeking)
Web Developer
Client Focused Media
904.578.6017
Founder & CEO
Dee Wilcox, MBA, M.Ed, PHR, CPLC
Director, Public Relations
LaToya Freeman, Ally
Director, Social Media
Sonya McLaurin, CSMS
Advisory Board
Daphne Colbert, Florida Blue
Jacksonville, FL
Toni Clifford, CEO
Financially Tone
Virginia Beach, VA
Karen Randall Church
Jacksonville, FL
Dr. Rogers Cain, Member
North East Florida Medical Society
Jacksonville, FL