Stanley Johnson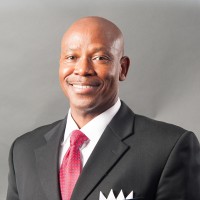 Stanley Johnson retired from the U.S. Navy with 20 years of administrative, organization management, career development and leadership experience.  Most enjoyable was time spent as Director and senior counselor of a Counseling and Assistance Center.  During his enlistment, he received numerous professional awards and personal honors.
After retiring from Navy service, Mr. Johnson joined the City of Jacksonville's Office of City Council where he had the extraordinary opportunity to work in unison with some of the community's greatest public servants and civic leaders.  As a seasoned member of City Council staff, Mr. Johnson brought an extensive level of legislative experience, procedural knowledge and strategic insight to the Council.  After dedicating 19 years of service to the City of Jacksonville, Mr. Johnson retired in 2015.
Mr. Johnson has a strong passion for developing boys into positive contributors of society; instilling in them the values of responsibility, accountability and community service.  He volunteers with numerous charitable and not-for-profit organizations.  Mr. Johnson routinely visits prisons where he spreads his church's motto: Love God, love self, love others through serving the world.  As a result of his dedication to serving others, Mr. Johnson was awarded the 2014 Elim Group Pillars of Success award for community involvement.  Mr. Johnson believes that the greatest amongst us will also be our greatest servants; as it is the act of service that gives life significance.
Mr. Johnson earned his Bachelor's degree in Business Management from the University of Phoenix.  Mr. Johnson is also a Certified Professional Life Coach (CPLC).