Solomon L. Coles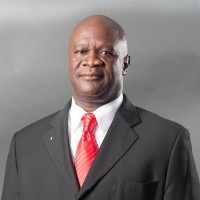 Solomon L. Coles is a retired navy Master Chief who served his country with distinction for over 28 years.  Some of his noteworthy achievements include certification as Commander Training Atlantic Master Training Specialist Subject Matter Expert and Fleet Training Center Instructor of the Year.  While assigned to the Naval Training Center at Great Lakes, Illinois, and earning his Masters of Science degree in Education, he was a dean's list honors student and the first recipient of the Robert E. Smith Memorial Scholarship for advanced study in Learning How to Learn.
Exhibiting a deep passion for addressing sensitive issues of cultural relations, substance abuse, equal opportunity, and human rights, Mr. Coles' leadership and guidance as the Navy's Drug and Alcohol Program Advisor (DAPA), Sexual Assault Victim Intervention (SAVI) Program Coordinator, Drug Education for Youth (DEFY) Program Coordinator and Personal Responsibility and Values Education and Training (PREVENT) Coordinator led to his nomination for the prestigious Roy Wilkins Renown Service Award.
Mr. Coles, a native of Charleston, South Carolina, has resided in Jacksonville, Florida since 2003.  He is currently employed by Duval County Public Schools where he has served as a youth mentor for the past five years.  Mr. Coles is a dedicated member of Shiloh Metropolitan Baptist Church, an active member of the National Association for the Advancement of Colored People (NAACP) where he serves on the Executive Committee and an active member of The 100 Black Men of Jacksonville Florida.
Mr. Coles holds a Bachelor of Science in Education from the University of Southern Illinois, a Masters Degree in Education from the University of Northern Illinois, and a Specialist Degree in Educational Leadership from the University of West Florida.  Mr. Coles is currently a doctoral candidate (Educational Leadership) at Capella University. Mr. Coles is a Certified Professional Life Coach (CPLC) as well as a Certified Tobacco Treatment Specialist (CTTS).