Janice Sanders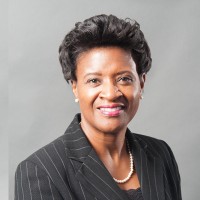 Janice Sanders is a Registered Nurse with over 20 years of experience.  Prior to joining corporate America, Sanders was viewed as a medical expert in nursing homes, skilled nursing facilities, and intensive care units.  In 1999, Sanders joined First Coast Service Options, Inc. as a Medical Review Analyst.  Currently, she works for Florida Blue as a Clinical Healthcare Quality & Safety Consultant.  Sanders also works as an adjunct professor at Florida State College at Jacksonville where she teaches nursing.
Sanders is very active in the community.  She serves on numerous boards and volunteers with professional and non-profit organizations.  Sanders is passionate about the need to equip youth with life skills so that they would have a positive future and ensuring that senior citizens are given the love, attention and resources that they deserve.
Sanders received her Master's degree Nursing Education from Jacksonville University, her Bachelor's degree in Nursing from the University of North Florida, and her Associate's degree in Nursing from Florida Community College at Jacksonville.  Sanders also holds current licenses as a Registered Professional Nurse and as a Patient Centered Medical Home Certified Content Expert (PCMH CCE).  Sanders is an active member of Sigma Theta Tau International.