Lois Jean Bennett Scholarship Fund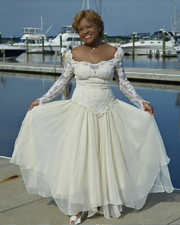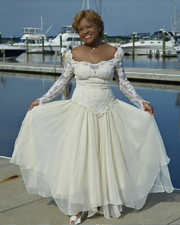 Lois Jean Bennett was born on October 27, 1946, in Cincinnati, OH. She attended Akron, Ohio's public school system graduating from Akron South High School in 1964.
Bennett moved to Jacksonville, FL in 1991 and accepted Jesus Christ as the Lord of her life shortly thereafter. Her love and compassion for people were the driving forces behind her pursuing a career in the Healthcare industry. Bennett joined the Mayo Clinic Jacksonville family in 1991 where she held a variety of positions, the last being an Electronic Phalographic Technician.
Bennett had a great passion for learning and encouraged others to learn as much as they could in order to fulfill their dreams. One of Bennett's dreams was to become a pilot. She actually accomplished this dream and in doing so, she learned to fly a variety of planes including 152, C182, P28, and the P180.
Bennett was a fitness enthusiast and as such, became a certified fitness instructor through the American Institute of Fitness.
Bennett enjoyed, traveling, meeting new people, good food and having fun with family and friends. Bennett was a loving wife to her husband Al Bennett, a mother, a grandmother, and a friend to many.
Bennett moved into her new home in glory on July 3, 2018.
Scholarship Eligibility
Current 12th grade student
Maintains a 3.0 GPA
Plans to major in the field of medicine
Received college acceptance letter
Scholarship Selection
The organization will select 1 scholarship recipient in June of each year. The recipient will receive $1,000 paid directly to the student. Selection criteria will focus on academic ability and achievements, persistence and leadership abilities. A rigorous application review includes:
A 1,000 word, original essay; highlighting candidate's reasons for wanting to pursue a career in the medical field, demonstrated leadership skills and commitment to excellence.
2 letters of recommendation (one scholastic; one personal, non-family related)
School transcripts
Application Timeline
The application, essay, letters of recommendation and transcript must be received by May 31, 2022.  Scholarship semi-finalists will be notified no later than June 30, 2022.
How to Apply
Click on the link below to download the application. Save the file on your desktop or USB. After completing and saving the application, click on the 'Choose File' button to locate and upload. The name and email fields are required fields.
>>Click here to view essay prompt<<