JaQuon C Reeves Scholarship Fund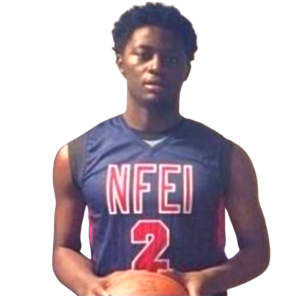 JaQuon C. Reeves, a Jacksonville native, was born September 17, 1997.  He grew up on the north side of Jacksonville and took great pride in north side communities.  JaQuon attended schools in the Duval County Public School system; Martin Luther King Elementary, Arlington Elementary, Jean Ribault Middle, Highlands Middle, First Coast High school, and North Florida Education Institute (NFEI).
JaQuon was talented in both football and basketball.  At the age of two, JaQuon was introduced to a football.  That's when his family discovered that he was a natural born athlete.  When he became of age, JaQuon played for the Pop Warner football league and over time, transitioned to Tiny Mites followed by Jr. Pee Wee.  He played flag football with the Inner-city Warlords and went on to play for the Grand Park and Lakeshore athletic associations.  JaQuon continued his football career when he entered middle school playing at Jean Ribault Middle school.  He also played football while attending First Coast high school.
While in high school, JaQuon was invited to attend a football camp at Alabama State University.  His plans included attended college there on a football scholarship.  JaQuon's ultimate desire was to make it into the NFL.
JaQuon was also a force to be reckoned with on the basketball court.  He played community ball for many years prior to playing for Ribault middle, Amateur Athletic Unit (AAU), and North Florida Education Institute (NFEI).  If he didn't make it into the NFL, making it into the NBA was JaQuon's back-up plan.
JaQuon was no stranger to the streets.  However, at one point in his life, he realized that his love for God was greater than anything the streets could offer.  JaQuon made a commitment to be a positive role model for his younger siblings.  His goal was to be a mentor to boys from single-parent homes; sharing lessons from his life in hopes of inspiring them to make good life choices.
JaQuon loved God.  His favorite scripture was Psalm 121:1-2, "I will lift up mine eyes to the hills, from whence cometh my help. My help cometh from the Lord, which made heaven and earth."  JaQuon was a member of Faith Tabernacle of Praise Ministry, under the leadership of Apostle Larry Mitchell.
JaQuon was a loving son, brother, grandson, nephew, cousin, and friend who enjoyed spending time with family and friends, visiting theme parks, and playing sports.
JaQuon departed this earth to be with his heavenly Father on May 15, 2015.
Scholarship Eligibility
The JaQuon C. Reeves Scholarship was created to enable a graduating senior to attend college.  The goal is to empower future generations to do and be their best.
To be considered for the JaQuon C. Reeves Scholarship, you must:
Be a US-based high school senior
Attend a high school located on the north side of Jacksonville (e.g., Andrew Jackson, Darnell Cookman, First Coast High school, Jean Ribault, Stanton College Prep, or William M. Raines)
Have a cumulative GPA of 2.0 or higher
Get accepted into a four-year college or university in the US (in the fall immediately following your high school graduation)
Serve as a mentor for younger boys
Demonstrate athleticism at school and/or in the community
Scholarship Selection
The AnnieRuth Foundation's scholarship committee will select three semi-finalists from the applicant pool.  The semi-finalists will sit for an interview.  The combination of the essay score and interview score will determine the scholarship award recipient.  The award recipient will receive $1,000 paid directly to the student.
Application Timeline
The application, essay, letters of recommendation, transcript, and college acceptance letter are due by June 30.  Scholarship semi-finalists will be notified by June 31.
How to Apply
To apply for the JaQuon C. Reeves scholarship, complete the on-line application and submit required documentation by May 31, 2023.
Two letters of recommendation
One letter must be from a faculty or staff member at your high school and the other from a community leader.  Letters of recommendation should be original and should not be duplicates of college recommendation letters.  Letter from school administrator  must be on school letterhead.  All documentation must be received by the deadline.
Headshot photo
Upload a senior photo. (e.g., cap & gown, senior photo, or professional headshot photo).  The photo will accompany announcement of the award recipient.
Transcript
Upload a copy of your most current academic transcript. (Official or Unofficial copies will both be accepted.)
Essay
A 700-word, original essay describing a situation in which you were able to overcome adversity.
The application and required documents MUST be submitted through the online application process below. Emailed or mailed documents will not be accepted.  For questions, please email [email protected].
>>Click here to view essay prompt<<